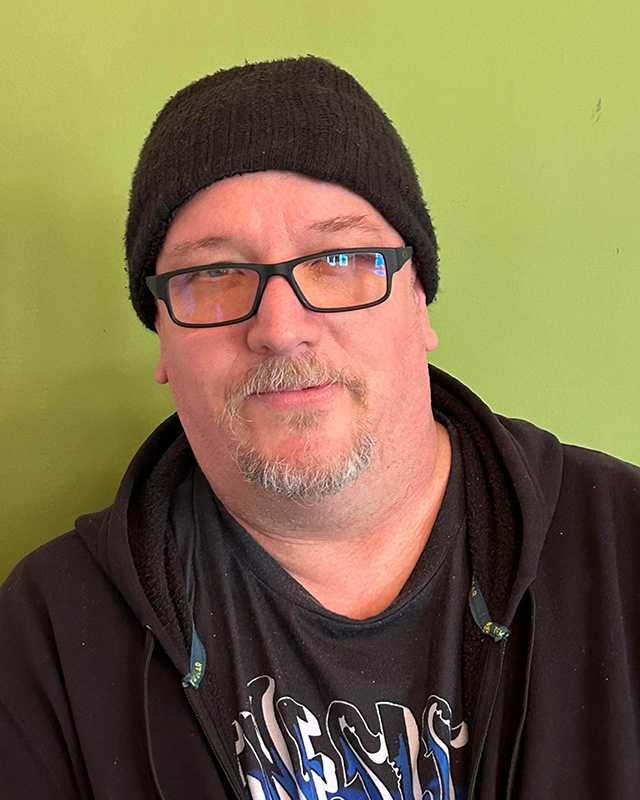 Neil Graham

House Sound Engineer / Resident Sound Designer
he/him
Neil Graham

House Sound Engineer / Resident Sound Designer
(He/Him) 
Neil@penobscottheatre.org 
Mr. Graham brings a lifetime of performing arts experience to PTC. His diverse background includes roles as a musician, actor, production engineer, singer, and voice-over artist. Alongside hosting the nationally syndicated radio show "The Dark Side of the Tune", Neil can often be found rummaging through rare stacks of vinyl, or making questionable life decisions.
Neil's unique take on sound design is marked by a cinematic and delightfully eclectic style. His work at PTC ranges from performance: "Duck Hunter Shoots Angel" "Rock of Ages" and "OLIVER!" to sound design for productions like "Ghost Postcards From Maine" "Maytag Virgin" "Miracle on 34th St." "Tell Me on a Sunday" "Hockey Mom" "9 to 5: The Musical" "Becoming Dr. Ruth" "and "Clarkston". Recent favorites include: "Peter & The Starcatcher" "Mary Poppins" "TRAPPED! The Musical," "Dirty Deeds Downeast" and yes, "A Christmas Carol"
Neil also sometimes contributes as a designer and educator for PTC's Dramatic Academy Program, working on shows like "Night of the Living Dead", "The Legend of Sleepy Hollow," and "The Hobbit." His non-PTC sound designs include notable works such as "SHUDDERSOME", "Welcome to my Nightmare: The Opera", and "SPIDER! An Arachnid's Adventure"
Neil's patented™ blend of fearlessness, passion, and creativity make him a mysterious, albeit important figure in PTC's success.
Like any great soundscape, you'll miss it if it's gone.