We recommend you arrive at least 20 minutes before curtain so you can grab a refreshment from concessions or purchase a drink or a bite from The Stage Door, use the restroom, and be seated comfortably before the performance begins. Late arrivals will be seated at the discretion of the House Manager.
Parking:
Street Parking is available in downtown Bangor but is often full. We encourage patrons to use the following parking areas:
Parking Garage located on 100 Broad St. by Pickering Square/ Bangor Transportation Center.
Columbia St. lot located just past the intersection of Cross St. and Columbia St. a

cross from Two Feet brewing

.
All street parking is free after 5pm and on weekends.
For the latest parking info click HERE
Do not Park in the Mama D's/Queen City Parking Lot or the Tavern Parking Lot. These lots are across the street from PTC – they will tow your car.
The Stage Door
Penobscot Theatre Company opened The Stage Door in spring 2023. The bar offers light bites, craft cocktails, local beers and desserts. Stop in before the show, at intermission, or after the curtain comes down to chat with friends, meet fellow theatergoers and PTC staff, cast and crew members.
The Stage Door Bar is available for private parties. If interested, please contact us at  stagedoor@penobscottheatre.org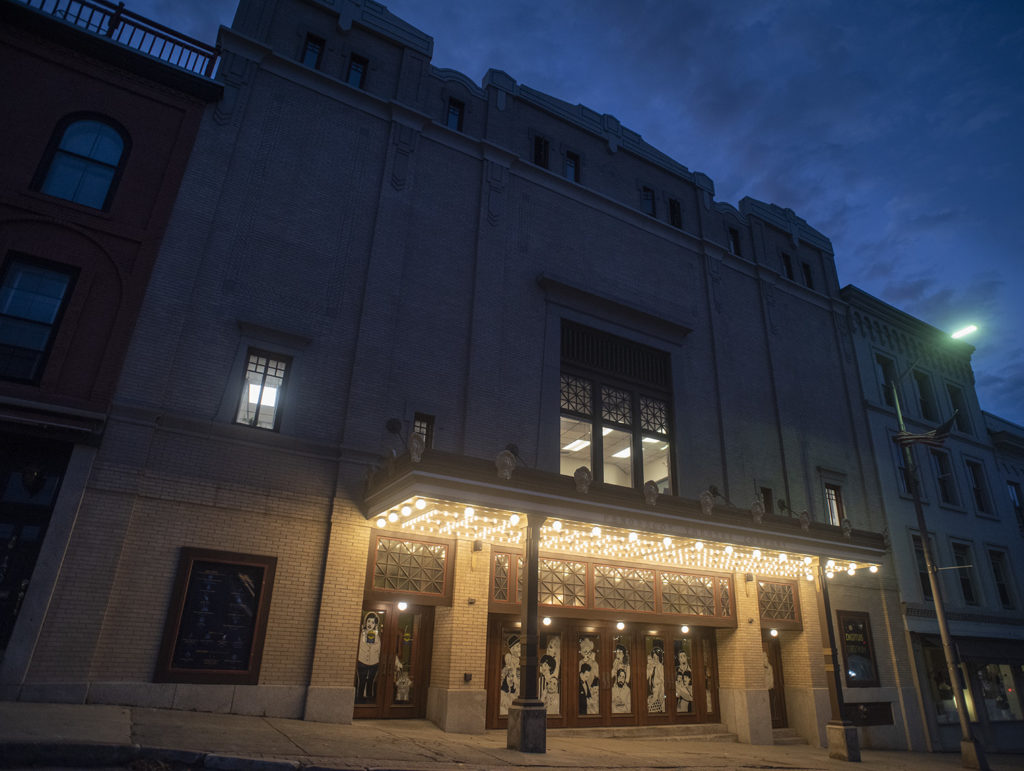 Restaurants:
We encourage you to dine before or after the show with restaurants that support PTC. Restaurants include:
Novio's
Portland Pie Company
Orono Brewing Co
Black Bear Brewing
Utopia
We are thrilled to have you join us!