Casting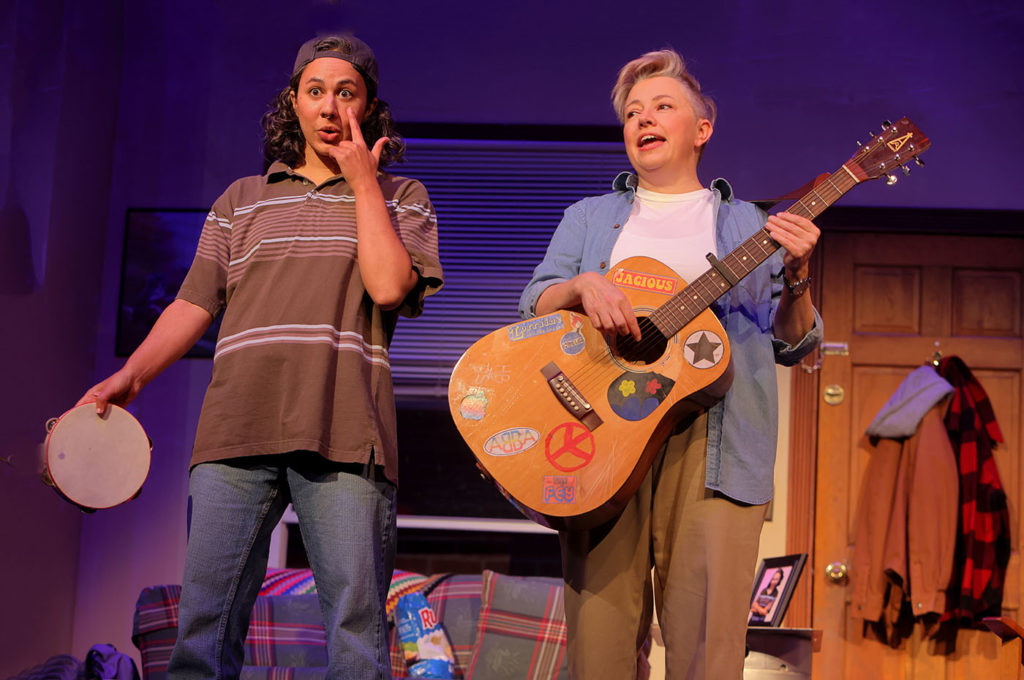 Thank you for your interest in Penobscot Theatre Company.  We offer general auditions for the full season of plays and will post a call in May of each year, following our season announcement.   If it is past our general auditions, and you'd like to submit, please send a digital copy of your headshot and resume to casting@penobscottheatre.org.
Penobscot Theatre Company Announces General Auditions-Casting Roles for 50th Season
Bangor, ME – Penobscot Theatre Company announces an open casting call for their newly announced 2023- 2024 Season! Extending from early September through mid-July, Season 50 includes seven professional productions with a variety of available roles. Actors of all ages, races, and gender identifications are encouraged to attend.
Auditions will be held Friday May 19th and Saturday May 20th from 10:00am to 6:00pm in the Bangor Opera House at 131 Main St in Bangor, Maine. Auditionees will be pre-scheduled in ten-minute slots. Both in-person and Zoom slots are available, but in-person is preferred.
Penobscot Theatre Company is a fully professional theatre company that employs members of Actor's Equity Association as well as the local community artists. Official public season announcement is set for May 15th, 2023.
Individuals should prepare either two contrasting 90-second contemporary monologues or one contemporary monologue and 32 bars of music from a song of their choosing. An accompanist will be provided for vocalists, but individuals must bring sheet music. You may also sing with a backing track if you prefer.
Penobscot Theatre Company's Artistic Director, Jonathan Berry, shares, "I am so excited for this season of plays, as we celebrate PTC's 50th year. I've been thrilled to get to know the work of this talented community and I can't wait to see the artists who will lend their talent to this celebratory and momentous season of both new and familiar works." 
Interested parties must send an email to casting@penobscottheatre.org with the subject line "General Audition Request." Include in the body of the email the name, age, and phone number of the individual (and accompanying guardian if applicable) who wishes to audition and whether or not they will sing. Please note day preference and any time conflicts within the audition window.
Digital Submissions will also be considered. Please contact casting@penobscottheatre.org with the subject line "Digital General Audition Request" for more information.
All requests may take up to five days to process and time/day preferences will be filled as received.
BIPOC, AAPI, and individuals of all backgrounds and identities are encouraged to attend.
Callbacks will take place throughout the late summer and early fall.
Please no phone calls.
#seeyouatthetheatre!
Requirement for proof of vaccination/negative test.
Everyone entering the audition venue (i.e., venue employees, Equity members, nonmembers, casting personnel, creatives, producers, musicians, COVID Safety Managers, etc.) will be required to undergo a symptom check and provide one of the following prior to entry into the venue:
-Proof of full vaccination. "Fully vaccinated," as defined by the CDC, is more than 14 calendar days following receipt of a final dose of an FDA or World Health Organization authorized or approved vaccine.
(OR)
-Proof of a negative PCR test result taken no earlier than 48 hours prior to entry into the audition venue.
(OR)
-Proof of two negative antigen test results (e.g., the first taken the night before and the second taken no less than 2 hours) prior to entry into the venue. Results of non-proctored at-home antigen tests will not be accepted.
· Two-ply cloth face masks, surgical masks, singer's masks and respirators (N95, KN95 or KF94) will be allowed for face coverings. Single-ply face masks, gaiters and bandanas are not acceptable face coverings. Everyone in the holding room and audition room will always wear a face covering as described above, except for the actor when they are actively auditioning. The time spent unmasked should be as minimal as possible. Face coverings must be worn correctly (covering the nose and mouth). Singer's masks can be found at www.broadwayreliefproject.com/singersmask.
· If the risk level for Penobscot County is trending upwards and may rise to High (Red) we will contact those auditioning with appointments at least 24 hours before the first audition appointment time to let them know there is a chance that the auditions may need to be postponed or cancelled. All with appointments will be notified if the auditions must be postponed or cancelled.
· We encourage members to prepare for their audition at home, to the extent that they can (e.g., get dressed, hair/make-up, etc.) to avoid crowding in bathrooms and dressing rooms.
Play Submission Policy
We are happy to accept submissions, particularly for plays focused on Maine, or written by Maine-based playwrights.  Please send synopsis, development history and a ten-page sample to Jonathan Berry, Artistic Director at jonathan@penobscottheatre.org.
Please note that Penobscot Theatre Company does not provide any comments or suggestions about work that we do not intend to develop or produce.  
Please no phone calls.