Welcome to the Penobscot Theatre Company
Box Office.
We'll help you book tickets, classes, and register for events. Reach out during box office hours at (207) 942–3333 or email us at boxoffice@penobscottheatre.org
Box Office Hours
Tuesday – Friday 12 – 5
Saturday & Sunday 3 hours prior to performance time
The box office is always open 3 hours before curtain.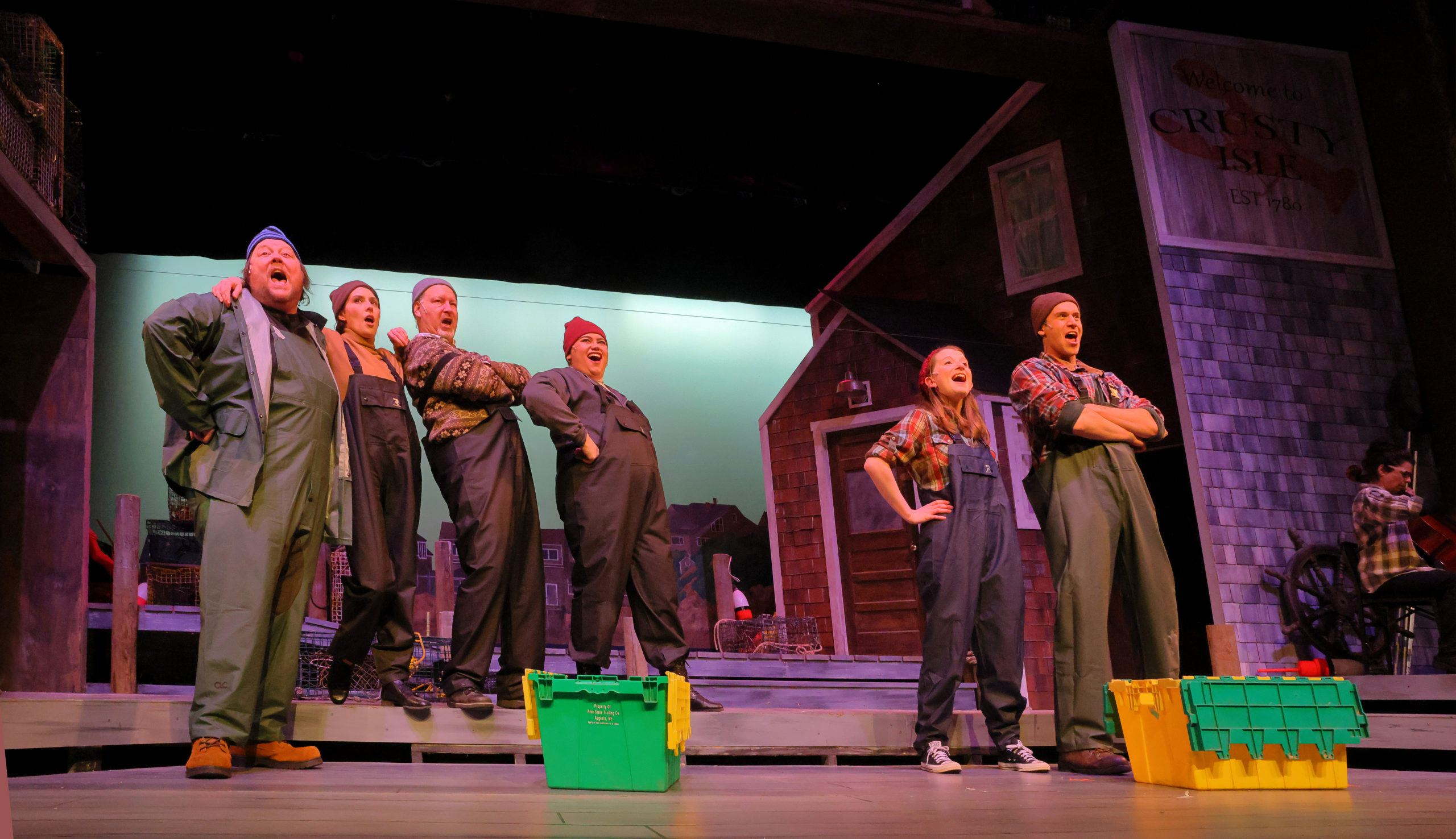 Ticket Prices
Preview Tickets | $32 – $36
Come to Preview Thursday or Friday performances and save! Be part of the magic of creating a show before Opening Night. Preview nights are usually the Thursday and Friday performances before opening Saturday.
Single Tickets | $38 – $42
All individual ticket sales are final. Refunds are not available.
Student Tickets | $17 – $22
Student tickets not provided for all shows. Call the box office to inquire about availability. Children under 3 attend for free!
Dramatic Academy Tickets | $12 – $15
Youth production tickets are $15 for adults and $12 for children/students. General Admission.
Discounts
Military, educator, group, student, and senior discounts available. Subject to show and ticket price. Call the Box Office for questions.
Waitlist Policy
To be made available in the event that a show has sold out. Be advised:
Ticket prices remain the same as a standard single ticket.
The Waitlist will open 1-hour prior to the curtain time and close 10 minutes before.
Should seats become available we prioritize ticket requests by order of signees, then by the requested number of tickets.
Sign-ups receive the best available seats. We cannot guarantee any specific seating. (Exceptions for those requiring ADA seating. Please inform the Box Office when signing up.)
To sign up on Waitlist
Plan to arrive at the theatre no more than an hour before curtain time of the performance. Patrons should sign up for the waitlist IN PERSON. (Phone calls will not be accepted.)
Patrons MUST be present at the Box Office when their name is called.
Exchange Policy
If you cannot attend a performance you may exchange your tickets for another performance of the same production, subject to availability. Ticket exchanges for non-subscribers and Preview Series subscribers are subject to a $3 per ticket exchange fee. Fixed Series and FlexTickets subscribers may exchange their tickets at no charge once per production. Exchanges to a higher-priced performance or seat will also be charged the difference in cost. Box office must be notified by intermission of the applicable performance of any ticket exchange – otherwise tickets are void.
Accessibility
We aim to make every patron's experience at PTC as comfortable and stress-free as possible. For patron use at all times:

Hearing Assistance
Assisted Listening devices are available at the Box Office. T-Coil technology helps those with applicable hearing aids to benefit from the lanyard attachment. Over-the-ear headphones are also available for device connection. Available at the Box Office counter.

Wheelchair Access
Wheelchair and companion seating is offered in both seating tiers. Please inform the Box Office at the time of ordering if you have special seating requirements.

Large-print Playbill
A large-print version of Playbills is available in the Box Office.

Accessible Restroom
Our lobby has a large, wheelchair-accessible restroom in the front, left-hand corner of the building.

Accessible Entrance
The theatre is built on a hill in downtown Bangor, so most of our doors have at least one step to enter. We have an accessible entrance and automatic door located at the farthest left-hand (uphill) entrance.

Service Dogs
We welcome all guide and service dogs! Please inform the Box Office when purchasing your tickets so that we may accommodate your needs.
Gift Certificates
Gift certificates are always a hit! Funds may apply toward ticket purchases, Dramatic Academy registration, and more. Call 207-942-3333 or visit our Box Office to purchase OR click HERE to order online!
Refund Policy
All ticket sales are final. There are no refunds. If a performance is canceled for any reason (including inclement weather) and an exchange to another performance of the same production is not possible, we will place the value of the tickets on the purchaser's account as credit to be used toward future purchases. This credit does not expire.
Inclement Weather
Refund and exchange policies apply in case of inclement weather. (Not applicable to performance cancellations.) Ticket sales are final; there are no refunds. If snowy/icy road conditions prohibit ticket holders from safely traveling, they must notify the Box Office before curtain time. Tickets may be moved to another performance of the same production, subject to availability. (Exchange and upgrade fees may apply.) Failure to notify the Box Office will result in the forfeiture of tickets.
Our COVID Protocol
Patrons will no longer be required to show proof of vaccination or a negative test but Penobscot Theatre Company requests that staff and patrons stay home if feeling ill. Masks are welcome.
In an effort to make the Bangor Opera House safer, Penobscot Theatre Company purchased the highest level of HEPA filters for our HVAC system that are replaced every 3 months. The HVAC system is serviced and cleaned every 6 months. Additional air purifiers have been installed in the dressing rooms and concession areas with filters to be changed periodically.
If you have any questions please call 207-942-3333 or email info@penobscottheatre.org.