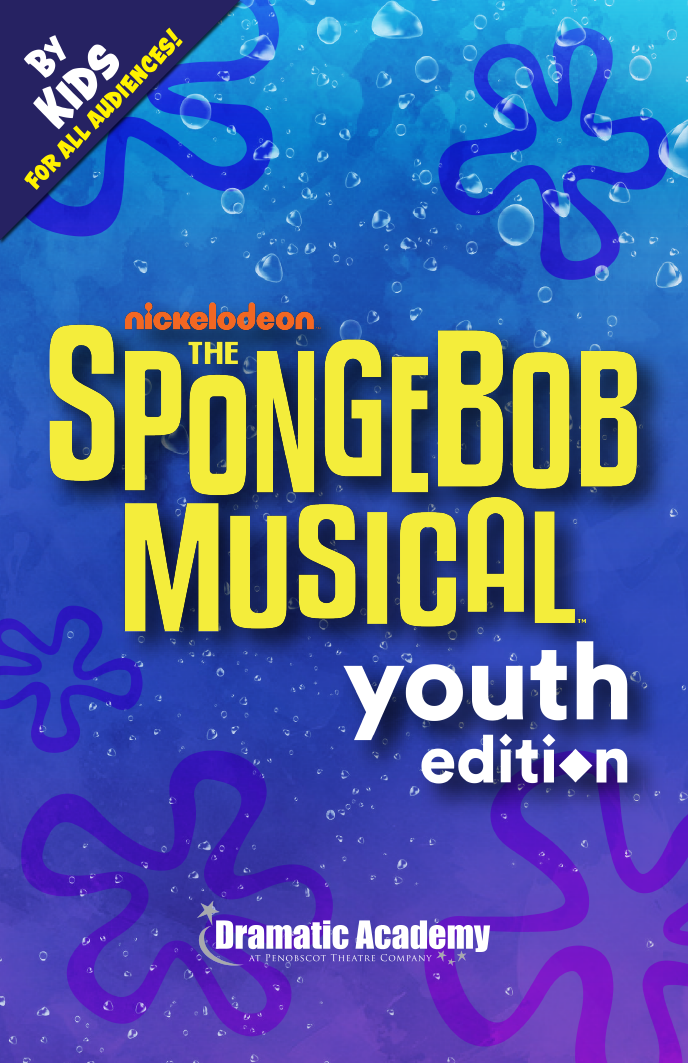 Based on the series by Stephen Hillenburg   |  Book by Kyle Jarrow
Original Songs by
Yolanda Adams, Steven Tyler and Joe Perry of Aerosmith, Sara Bareilles, Jonathan Coulton, Alex Ebert of Edward Sharpe & The Magnetic Zeros, The Flaming Lips, Lady A, Cyndi Lauper, John Legend, Panic! At the Disco, Plain White T's, They Might Be Giants, T.I.
And Songs by David Bowie, Tom Kenny & Andy Paley  |  Musical Production Conceived by Tina Landau
Additional Lyrics by Jonathan Coulton  |  Additional Music by Tom Kitt
When the citizens of Bikini Bottom discover that a volcano will soon erupt and destroy their humble home, SpongeBob and his friends must come together to save the fate of their undersea world. With lives hanging in the balance and all hope lost, a most unexpected hero rises up. The power of optimism really can save the world!
Directed by
Vero Villalobos
Location
131 Main Street
Bangor, Maine
ERA Dawson – The Rock Team
This is a DA Production
This production is presented by Dramatic Academy at PTC. Students ranging from elementary to high school age will work with instructors and industry professionals to mount this production which will be presented by kids and for kids and their families.