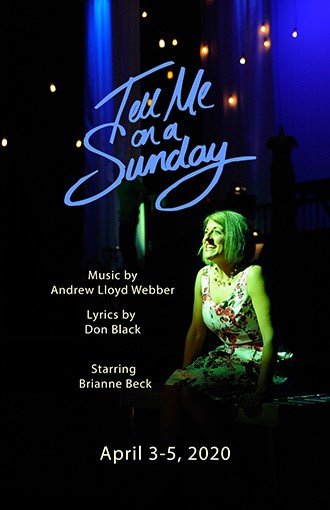 Music by: Andrew Lloyd Webber
Lyrics by: Don Black
Andrew Lloyd Webber's one woman show, starring company favorite Brianne Beck, tells the story of a girl from Muswell Hill, England who travels to the United States looking for romance. From New York City to Los Angeles and back again, this young woman is determined to succeed at life and love. In all of her searching is it possible she'll find… herself?
Directed by
Dominick Varney
Run Time
80 minutes
no intermission
Location
131 Main Street
Bangor, Maine
Sound Design
Neil E Graham
Costume Design
KEvin Jacob Koski
Music Director
David J Madore
Scenic Design
Tricia A Hobbs
Lighting Design
Scott Hough
Stage Manager
Reed Davis*
Props Design
Nellie Kelly
Photography
Bill Kuykendall
* denotes a member of Actor's Equity Association