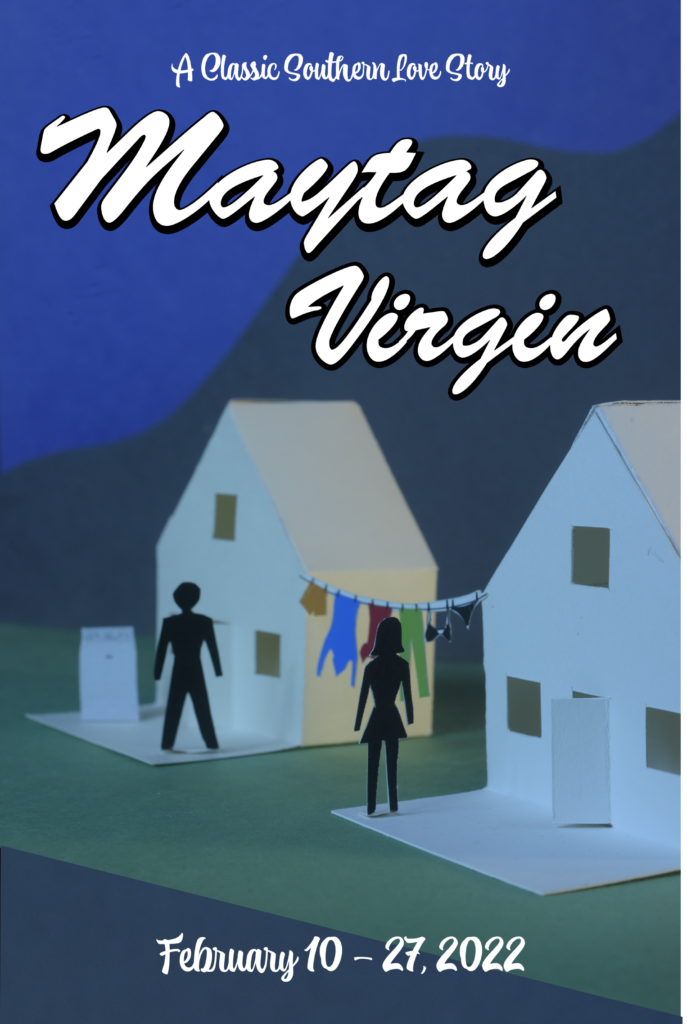 An award-winning, character-driven play, peopled with quirky yet recognizable characters; when Jack moves into a house next to Lizzy they find that they have as many things in common as they do differences. A relationship that begins as a neighborly friendship becomes an unexpected journey of self-discovery and healing. Maytag Virgin is a radiant gem of light, full of delightful humor and evocative language. A Maine Premiere!
Run Time
80 minutes
no intermission
warnings
Frequent strong language,
implied domestic violence.
Location
131 Main Street
Bangor, Maine
"Maytag Virgin is a witty and earnest meditation on how people connect even when they feel they're not ready…"
–DC Theatre Scene
Starring
Jewell Noel* + Sean Riley*
Scenic Design
Chez Cherry
Lighting Design
Scout Hough
Stage Manager
Reed Davis*
Costume Design
Kevin Jacob Koski
Photography
Bill Kuykendall
Sound Design
Neil E Graham
Prop Design
Meredith Perry
* denotes a member of Actor's Equity Association