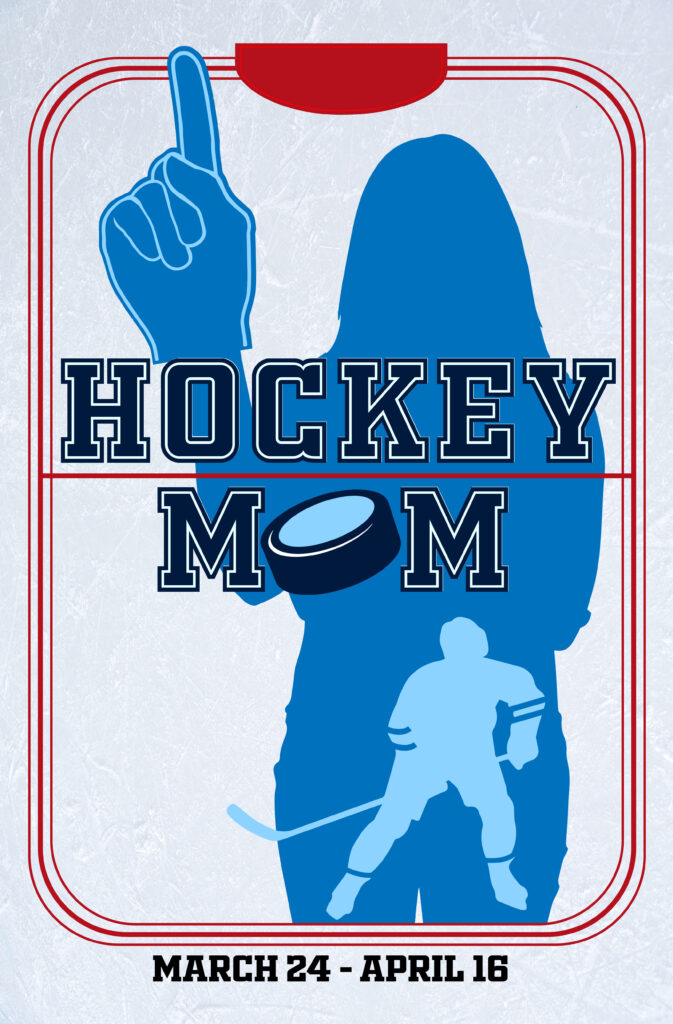 In Baker's fictional township Clara, Maine the residents love three things: blue tarps, hair salons, and Hockey. If it's winter, you'll find kids out on the ice and their moms on the sidelines cheering them on. Cindy is the ultimate Hockey Mom- she loves her son Cole and they both love hockey. Cindy will do anything to help him become a pro-hockey player whether he wants her help or not. A World Premier!
Run Time
80 minutes
no intermission
warnings
Frequent strong language,
implied domestic violence.
Location
131 Main Street
Bangor, Maine
Stage Manager
Reed Davis*
Scenic Design
Sean McClelland
Photography
Bill Kuykendall
Costume Design
Kevin Jacob Koski
Lighting Design
Scout Hough
Sound Design
Neil E Graham
Prop Design
Meredith Perry
* denotes a member of Actor's Equity Association