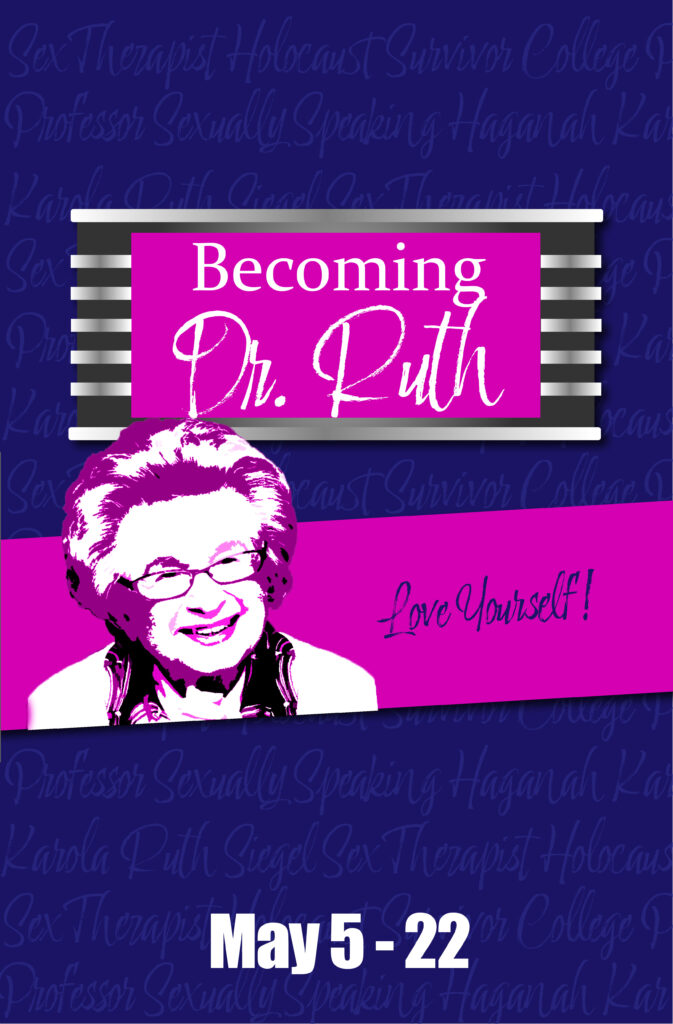 A remarkable woman's untold story.
Everyone knows Dr. Ruth Westheimer from her career as a pioneering radio and television sex therapist. Few, however, know the incredible journey that preceded it. Mark St. Germain deftly illuminates this remarkable woman's untold story. BECOMING DR. RUTH is full of humor, honesty, and the life-affirming spirit of Karola Ruth Siegel, the girl who became "Dr. Ruth". Jen Shepard brings the role to life. A Maine Premiere!
Directed by
Julie Arnold Lisnet
Run Time
80 minutes
no intermission
warnings
Frequent strong language,
implied domestic violence.
Location
131 Main Street
Bangor, Maine
"Convincingly and humorously conveys Westheimer's surprising dignity, courage, and resilience."
–The New Yorker
Stage Manager
Reed Davis*
Scenic Design
Chez Cherry
Projection Design
John Siedenberg II
Costume Design
Kevin Jacob Koski
Lighting Design
Scout Hough
Projection Engineer
Tony Gerow
Sound Design
Neil E Graham
Prop Design
Meredith Perry
Photography
Bill Kuykendall
* denotes a member of Actor's Equity Association