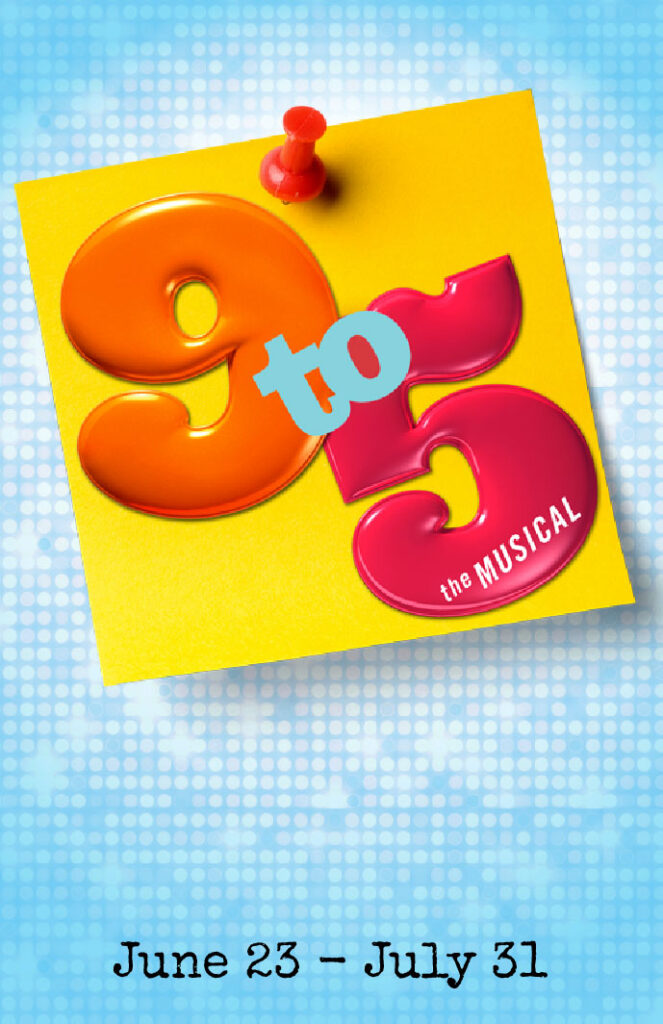 Music and Lyrics by Dolly Parton,
Book by Patricia Resnick
This hilarious story of friendship and revenge in the rolodex era is outrageous, thought-provoking, and even a little romantic! When three female co-workers are pushed to the boiling point, they each concoct hilarious plans to get even with the sexist, egotistical, lying, hypocritical bigot they call their boss. Hey, a girl can scheme, can't she?
Directed by
Ethan Paulini
Run Time
80 minutes
no intermission
warnings
Frequent strong language,
implied domestic violence.
Location
131 Main Street
Bangor, Maine
"Nothing gets the comic juices flowing like a workplace revenge fantasy."
–Los Angeles Times
Stage Manager
Michele Begley*
Scenic Design
Tricia A Hobbs
Hair + Makeup Design
Grace Wylie
Costume Design
Kevin Jacob Koski
Lighting Design
Scout Hough
Music Direction
Phil Burns
Sound Design
Neil E Graham
Photography
Bill Kuykendall
* denotes a member of Actor's Equity Association